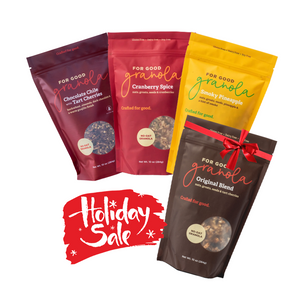 Support our Holiday Sale!
Share one with a friend, or keep them all for yourself. Order a 3-pack and get an original blend FREE. Mix and match your favorite flavors. Choose from Original Blend, Smoky Pineapple, Cranberry Spice, Chocolate Chili Tart, or Sweet Curry.


Shop now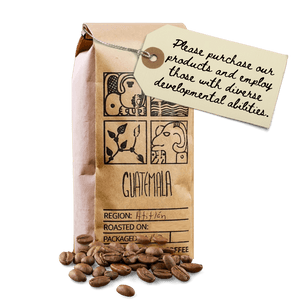 Now offering freshly roasted medium & dark coffee!
Available in both ground and whole beans. It is shipped directly from Guatemala and Rwanda, coffee's ideal harvesting altitudes, to the local Coffee lab at North Central College in Naperville. There, students and faculty work in collaboration at this entrepreneurial production and run all aspects of the coffee business, including the coffee roasting in their exclusive professional grade roaster.
Shop Now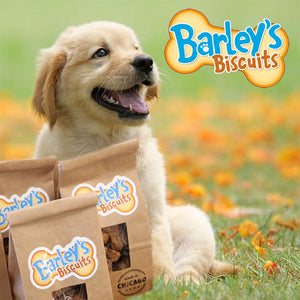 Treat your pup to great tasting biscuits while also helping employ those with diverse developmental abilities.
Barley's Biscuits are manufactured in a commercial kitchen that teaches employable skills to this valuable under employed population. Once purchased, your dog will receive their Barley's Biscuits through the mail or handed to you by one of our Earn with a Purpose team members.

THE STORY:
In 2019, a local craft brewery thought to give their spent grains, leftover from beer making to a local bakeshop with a mission of producing sustainable and clean products. Barley's Biscuits came into existence by just using four ingredients: peanut butter, barley, eggs, and flour. (The biscuits should be consumed within twelve months of the baked-on date)
SHOP NOW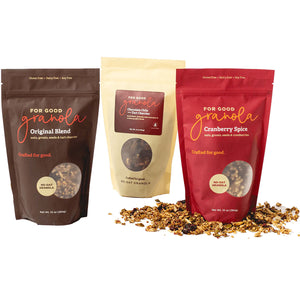 For Good Granola
For Good Granola's original blend granola is filled with clusters of nuts, groats, seeds, and tart cherries. This chef-driven no-oat recipe has a perfectly addicting crunch and is filled with an abundance of nourishing organic and non-gmo ingredients. You'll taste flavor notes of toasted caramel and roasted nuts with just the right balance of sweet, and a hint of salt. This is a granola like no other. Gluten-free, Dairy-free, Soy-free.
Shop Now